Financial Website Directory Ireland
Website Preview . .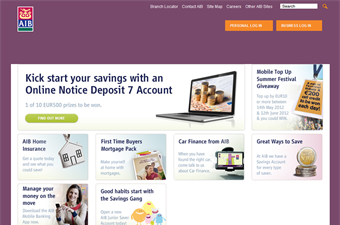 Most businesses require a loan at some stage of their development, whether it is to start-up, expand, acquire another business or purchase a premises or other fixed asset. A Business Loan from AIB offers funding tailored from a range of options to suit every stage in the growth of your business. Whether you need, seasonal, short, medium or long term finance, or a loan for stocking purposes, AIB has the product for you.
Listing Statistics . .
1029

Listing ID :

3 June 2012

Date Added :

6

Site Page Rank :

25

Traffic Out :

5104

Page Views :