Financial Website Directory Ireland
Website Preview . .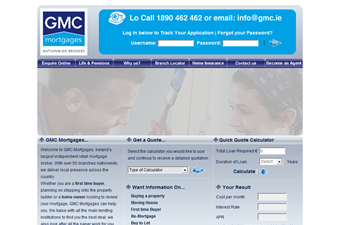 Welcome to GMC Mortgages, Ireland's largest independent retail mortgage broker. With over 50 branches nationwide, we deliver local presence across the country.
Whether you are a first time buyer, planning on stepping onto the property ladder or a home owner looking to review your mortgage, GMC Mortgages can help you. We liaise with all the main lending institutions to find you the best deal, we also look after all the paper work for you, speeding the application so saving you a load of time and hassle.
Listing Statistics . .
1032

Listing ID :

3 June 2012

Date Added :

N/A

Site Page Rank :

2

Traffic Out :

1056

Page Views :